Warning signs according to ISO 7010 for all CAD systems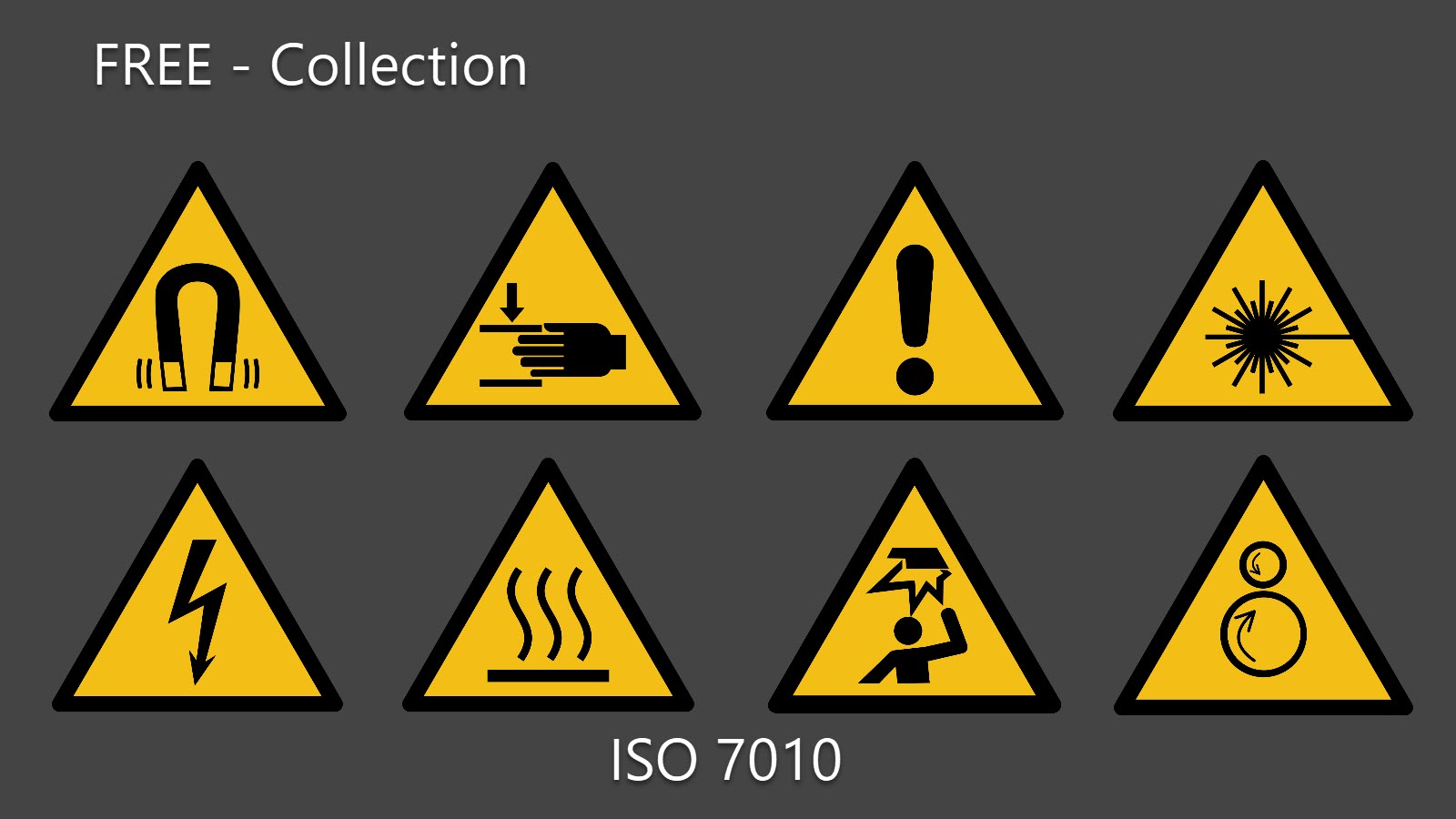 What do I need it for?
When designing fixtures, machines and equipment, it is important to point out possible hazards.
This should not only be done on the drawing or in the operating instructions, but in case of immediate danger this must also be done on the device.
For this I used pictures, which I loaded and placed in SOLDWORKS.
This also made it clear to the installer of the system where to place the warning notice.
Often the constructions have to be delivered to customers and previously saved in a native CAD format. In the process, the inserted images are lost and thus possibly the information that a label is required at this point.
That's why I took the trouble and created the warning signs in 3D.
What can I expect?
67x warning signs according to ISO 7010 as STEP

1x Warning Sign Template as STEP
How can I change the size?
In the standard, the characters are constructed to 50mm.
The size of the characters can be adjusted very easily in SOLIDWORKS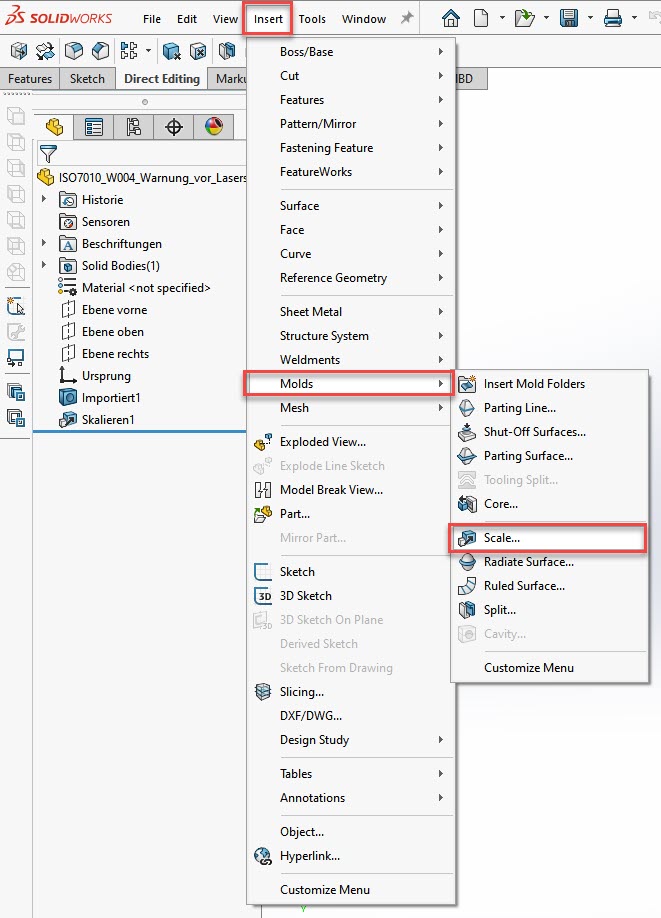 Once you have opened the desired warning sign, go to…
Insert -> Molds -> Scale…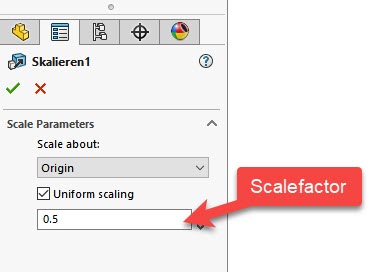 In the Scale feature, you can influence the size of the warning signs via the scaling factor.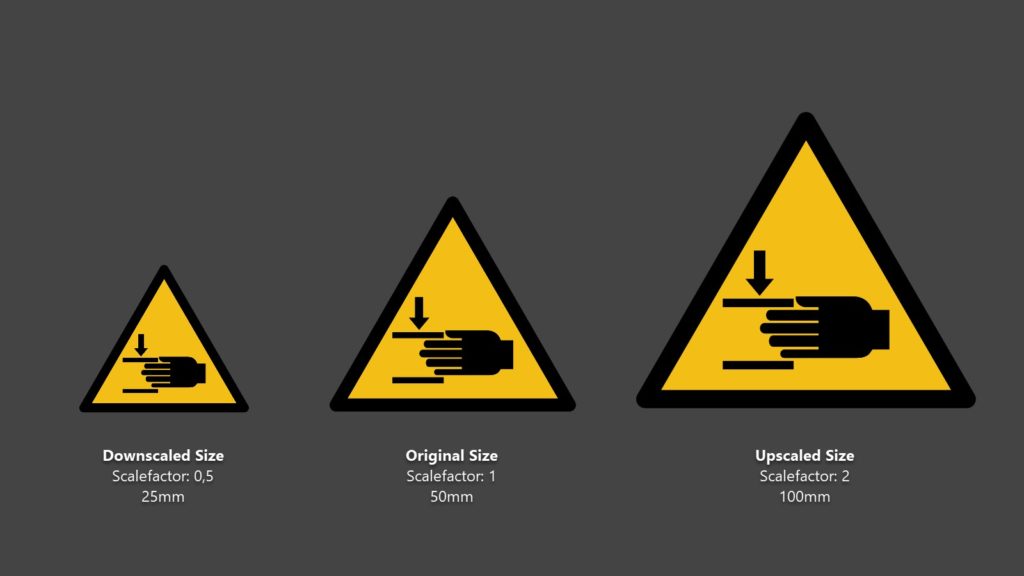 he example is to show how the scaling factor affects the size.
However, I think that is self-explanatory 😉
Are there any conditions for use?
✅Use is permitted for private and commercial use.
✅The naming of the author is not necessary
(If you like what I do, you can of course recommend SWXTools.de)
✅The distribution and reproduction of the models is allowed
⛔The sale of the models is prohibited (after all, you get them for free)